Lic. physiotherapist OMt/mdt

Cert. FR/FRC/FRA/Kinstretch® movement specialist
CERT. PRE- & POSTNATAL TRAINING SPECIALIST
CERT. MENOPAUSE TRAINING SPECIALIST
ANATOMY TRAINS® MOVEMENT THERAPIST
STOTT PILATES® INSTRUCTOR & PERSONAL TRAINER
HONOURS B.SC. KINESIOLOGY & EXERCISE SCIENCE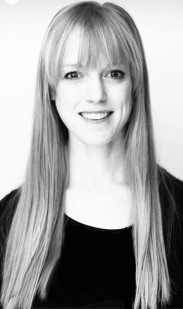 Anna Magnusson Sogell is a licensed physiotherapist specialized in Orthopaedic Manual Therapy (OMT) from Karolinska Institute in Stockholm. She also has an Honours B.Sc. in Kinesiology & Health Science from York University in Canada, and a post-graduate degree in Medical Diagnostics and Therapy (MDT) from Linköping University. During her years as a physiotherapist, Anna has continued her education and supplemented her academic studies with certifications in Functional Range Conditioning, pre- and postnatal training, Functional Range release and myofascial release. She is also a specialist within pilates and personal training.

Anna has a professional background in classical ballet , and has substantial experience within the fields of rehabilitation, fitness and sports. She has extensive practice from both the public- and private healthcare sectors. Anna is a dual-citizen of both the United States and Sweden, and speaks both languages fluently.