DANce MEDICINe: performance excellence
The body is the dancer's instrument. But what do you do when the instrument fails? As a dancer, it is important to come in contact with a physiotherapist / physical therapist who understands the dancer body and the physical demands that are placed upon it. This is particularly important in order to correctly tailor the rehabilitation process and ensure a quick return to training.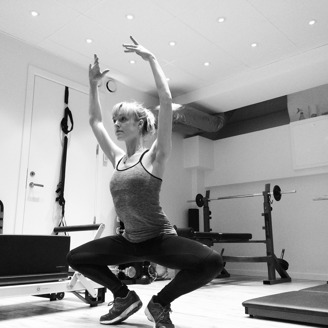 Anna Magnusson Sogell has a professional background in classical ballet and extensive experience in dance training, teaching and choreography. She received her formal dance training in the US and has danced at the New York City Ballet, Pacific Northwest Ballet and Tacoma City Ballet, among others. In Sweden, she has taught ballet and children's dance at Danshuset and is presently guest physical therapist / physiotherapist for dancers of the Ballet Academy (Balettakademien) in Stockholm. Using her expertise from the dance world, she helps design specific training and rehabilitation programs for dancers who have injuries and / or want to improve their dance technique.
Dance Injury & Rehabilitation

A screening is conducted during your first appointment in order to assess your physical abilities and to pinpoint problem areas. The tests are always dance-specific, and emphasize movements requiring specific strength, balance and flexibility. A suitable training- or rehabilitation plan is thereafter designed. This may consist of regular rehabilitation and / or treatment sessions with Anna, or an individualized home exercise program with follow-ups as needed. For more information and pricing, please send a request via our contact form.
Dance Technique & Training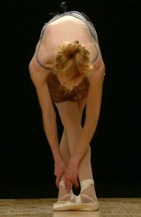 Starting this autumn, specific courses will be offered for dancers with focus on preventing injuries and improving basic dance technique. The classes allow up to 6 participants, five sessions at a time. Drop-ins are subject to availability. For more information and pricing, please send request via our contact form.