Pre & Postnatal Training:
Exercise during & after pregnancy
Our pre- and postnatal training utilizes principles from Pilates, which provides a safe and effective workout. The exercises take into account the changes that occur in the body during and after pregnancy. Functional exercises with focus on increasing general strength of the legs, back and arms, are also included in order to give you an all-round workout!

We offer Mommy-to-Be and New Mommy training in small groups as well as one-on-one personal training. All training is conducted by trainers specialized in pre/postnatal training from The Center for Women's Fitness©, USA.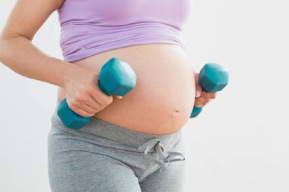 Mommy-to-Be Prenatal - During pregnancy, strength and mobility training is adapted in order to meet the physiological needs of each trimester. Our Mommy-to-Be training places specific focus on strengthening the pelvic floor, as well as on incorporating breathing strategies in preparation for birth. Prenatal training also addresses specific issues such as back/pelvic dysfunction and symphysis pubis pain. Prenatal training is suitable during all trimesters, and is modified according to each individual stage of pregnancy as well as strength level.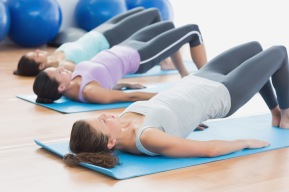 Strong Mommy Postnatal - After giving birth, it is especially important to strengthen and stabilize the muscles of the core and pelvis in order to facilitate optimal healing and regain function. Our Strong Mommy training places specific focus upon reducing abdominal separation and re-activating the muscles of the pelvic floor and abdomen. Functional strength training is gradually incorporated in order to ensure a safe and effective re-introduction and progression to exercise. Training also addresses persisting issues such as back/pelvic dysfunction and symphysis pubis pain. Postnatal
training is suitable for all women from 6 weeks post birth.