personal training: strength for body & soul
Are you looking to create a strong and supple body? Would you like to feel more energized during the day? Or do you just need some new inspiration for your existing workout? Our personal trainers are also licensed physiotherapists and have experience in both fitness and sports training. We can help you with everything from getting started with to revising your current exercise program. We also offer specific training for pregnant and new mothers.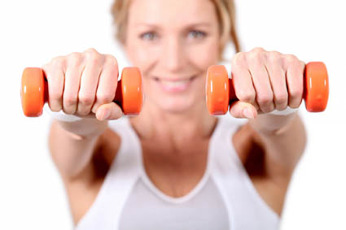 Physiotherapy Stockholm's personal trainers use specific tests to measure your strength, mobility and balance in order to determine your current physical status. A program is thereafter individually-tailored to fit you, your body and your training goals. Our training methods differ from those of other fitness providers as we combine traditional strength training with functional training in Pilates machines. The result is an optimal gain in strength, coordination and flexibility. All training is done one-on-one and in a private setting. Read more about our different
training methods below: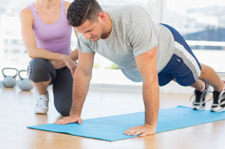 The aim of Functional Training is to activate as many muscle groups as possible during a single exercise. Training often mimics movements found in everyday life or from a specific sport. This increases not only strength but also agility, coordination and balance. Here, one's own body weight provides the primary load; traditional equipment such as free weights, resistance bands and kettlebells play a secondary role during training. Functional training is a form of exercise that is suitable for everyone.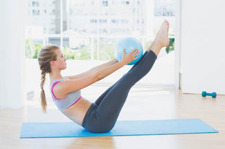 Pilates is a form of training where focus is on isolating and synchronizing every muscle in the body. The exercises are built up so that you train a specific muscle or muscle group with the help of the rest of the body as a counterweight. We also use Pilates machines that are specifically-designed to increase both strength and flexibility in a gentle manner. Unique to this form of training is that you lengthen the muscles while at the same time strengthening them. This makes for both a beautifully toned and supple body. Pilates exercises may also incorporate balance balls, rollers or rings. Pilates is suitable for everyone.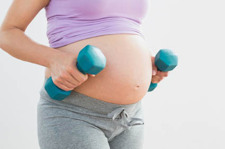 Our Mommy-to-Be and
New Mommy training uses principles from Pilates, which provides a safe and effective workout. The exercises take into account the physiological changes that occur in the body during pregnancy. During pregnancy, the training is adapted after each different trimester. After giving birth, it is especially important to stabilize and strengthen the muscles of the core and pelvis. We also focus on increasing general strength of the legs, back and arms, giving you an effective workout both during and after pregnancy.