physiotherapy: for a pain-free living
Most people are affected at some point in their lives by pain and stiffness in the body. This is most often due to improper loading, injury or inadequate training technique during exercise. Muscle and joint pain can also occur in conditions such as osteoarthritis and depression. Common to all of these is that the pain does not just affect one body part - it affects the entire person. Physiotherapists are trained to assess your physical condition, diagnose the problem, and help you understand what is wrong. Your treatment plan will take into account your lifestyle, activities, and general health in order to correct the problem - for both the short and long-term.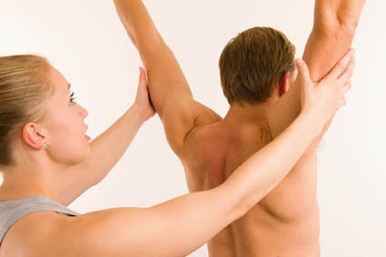 Physiotherapy Stockholm's aim is to treat the entire person - not just the symptom. Our therapists therefore put great emphasis on the initial interview and physical examination in order to gain a greater understanding of your individual needs, capacities and goals. A personal treatment plan is designed thereafter. Diagnostic measurements and tests are done at regular intervals in order to evaluate, correct and adjust the treatment plan accordingly, thus ensuring that optimal results are achieved. Our physiotherapists use the following evaluation and treatment techniques:
Orthopedic manual therapy (OMT)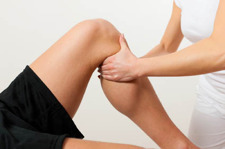 Orthopaedic Manual Therapy (OMT) is an internationally- recognized field of specialization within physiotherapy. Specific clinical tests are utilized to diagnose and manage acute and chronic pain, injuries and diseases of the musculoskeletal system, as well as neurological conditions. Hands-on techniques such as joint mobilization, stretching and trigger point therapy are common forms of treatment. Functional training and exercise is an important component in the treatment plan.
Mechanical diagnosis & therapy (mdt)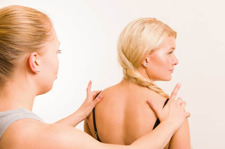 Medical Diagnosis and Therapy (MDT), also known as the McKenzie Method, is an internationally-recognized method to diagnose and treat disorders of the neck and back. The approach utilizes repeated movements in order to interpret symptoms and quickly determine the actual cause of pain. MDT is a gentle, while at the same time effective, investigative method in which the patient takes an active part in their own treatment. The method provides the patient with practical tools so that they can self-manage, and even prevent, the return of symptoms.
medical training therapy (mtt)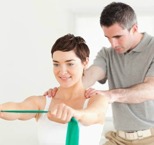 Medical Training Therapy (MTT) is a method where specific exercises are used to treat painful conditions in the musculoskeletal system. Treatment is individual to patient needs, and is conducted under the continuous guidance of a physiotherapist. This treatment is effective for all from the elite athlete to individuals suffering from acute or chronic pain. MTT places great emphasis in delivering the correct dosage of exercises in order to increase tolerance to stress and normalize muscular balance, strength and coordination.
* Physiotherapy Stockholm is a private clinic and is not connected to Landstinget. Free card is not valid.