Duo training: two is better than one!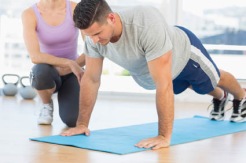 Buddy System - Make exercise more fun by working out together with your spouse, son / daughter or best friend! Each training session is different, and combines everything from cardio to strength training for a fun and varied workout.

Senior Plus - For those who are in their best years and would like to combine the active with the social! Training focuses on everything from improving your golf swing to increasing mobility and keeping up with the
grandchildren.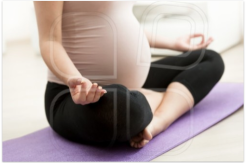 Mommy-To-Be - Are you 2 friends who are expecting and in the same trimester? Mommy-To-Be offers a safe and effective workout that has taken into account the physiological changes that occur in the body during pregnancy. We incorporate exercises from pilates with traditional strength training. Much focus is also placed upon correct breathing technique in preparation for childbirth.

Strong Mommy - You are 2 new mothers who want to get started again after pregnancy. Particular emphasis is placed upon strengthening the core and pelvic muscles as well as stabilizing the spine. We incorporate functional strength with exercises from pilates to provide an effective, total body workout.
For those who prefer a more private training session but still seek the comaradarie of friends! Create your own group of 2 friends, colleagues or family members and train together under the instruction of a physiotherapist / trainer.

Pilates Duo Training - Pilates with your best friend, or why not a lunch sweat sesh together with your favorite work colleague! We tailor each session to fit your particular goals, whether it be strength, mobility or stress reduction. We integrate traditional matwork with training in the pilates Reformer, Cadillac and Stability chair. Get ready for a fun, full-body workout!