Yoga: Strength & mindfulness
We offer small group Hatha yoga in order to provide as personal a training experience as possible. Each group consists of up to 8 people, and is led by a certified yoga instructor. The Hatha technique takes you through different body positions which serve to increase both agility and strength. Particular focus is placed upon correct technique, breathing and meditation. Hatha yoga is therefore a perfect training alternativ for beginners and veteran yoga enthusiasts alike! All ages and levels of experience welcome, both men and women!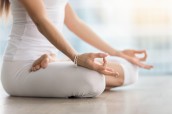 Yoga for Beginners - Suits those who have no previous yoga experience, who would like to try a new training style, and/or those who would like to improve their current yoga technique, strength and mobility.

Book here!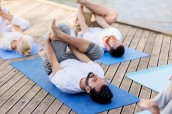 Yoga for Athletes - Suits those who have a background in training/physical activity, and who would like to challenge their level of stability, mobility and agility - a perfect complement to weight training, running and other sports!

Book here!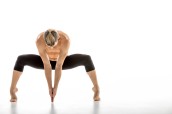 Yoga for Dancers - Yoga adapted for those who dance at an elite level. A perfect complement to your current training regimen, that specifically targets the strength, mobility and agility that is needed in dance.

Book here!